Why WSI?
Digital Marketing is Your 'Make or Break
Expertise with words, technology, and business…are all qualities you should be looking for in a digital marketing agency. And let's not forget trust. This critically important partner will be the voice of your brand. You need to know that your marketing dollars are being invested in the best digital strategies – for you and your business.
WSI is a leader in the digital marketing space. We are plugged into a global network of industry thought leaders that keep our clients on the cutting edge of all things digital and marketing. And we can do the same for you.
Our competitive advantage is your competitive advantage
WSI may seem like just another marketing agency, but we have one significant differentiator that sets our services apart. When you work with WSI, not only do you access the experience and skill of your local WSI partner, but your marketing strategy is developed with the input and expertise of our vast global network.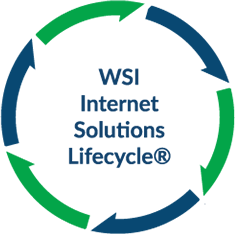 Your business is unique, so is our approach
We don't believe in cookie-cutter marketing solutions, and the WSI approach will never be "one size fits all". You may share similar pain points with other businesses, but your goals and objectives are unique. That's why our process for developing digital marketing initiatives (aka the WSI Internet Solutions Lifecycle®) includes a phase dedicated to identifying the specific marketing problems that you need help solving.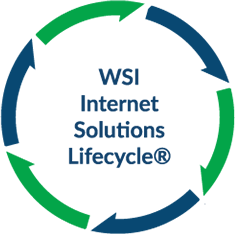 Your strategy is backed by a global organization
Over the last few years, many digital marketing companies have come and gone. When you partner with WSI, you're working with a company that has a 25-year legacy and that pledges to face challenges, take risks, and celebrate successes — together.
The Power of the WSI Network
WSI is the largest digital marketing network of its kind. With partners and clients in every corner of the world, we have the passion and the experience to elevate any business's marketing game – no matter where they are.
SEE OUR CASE STUDIES